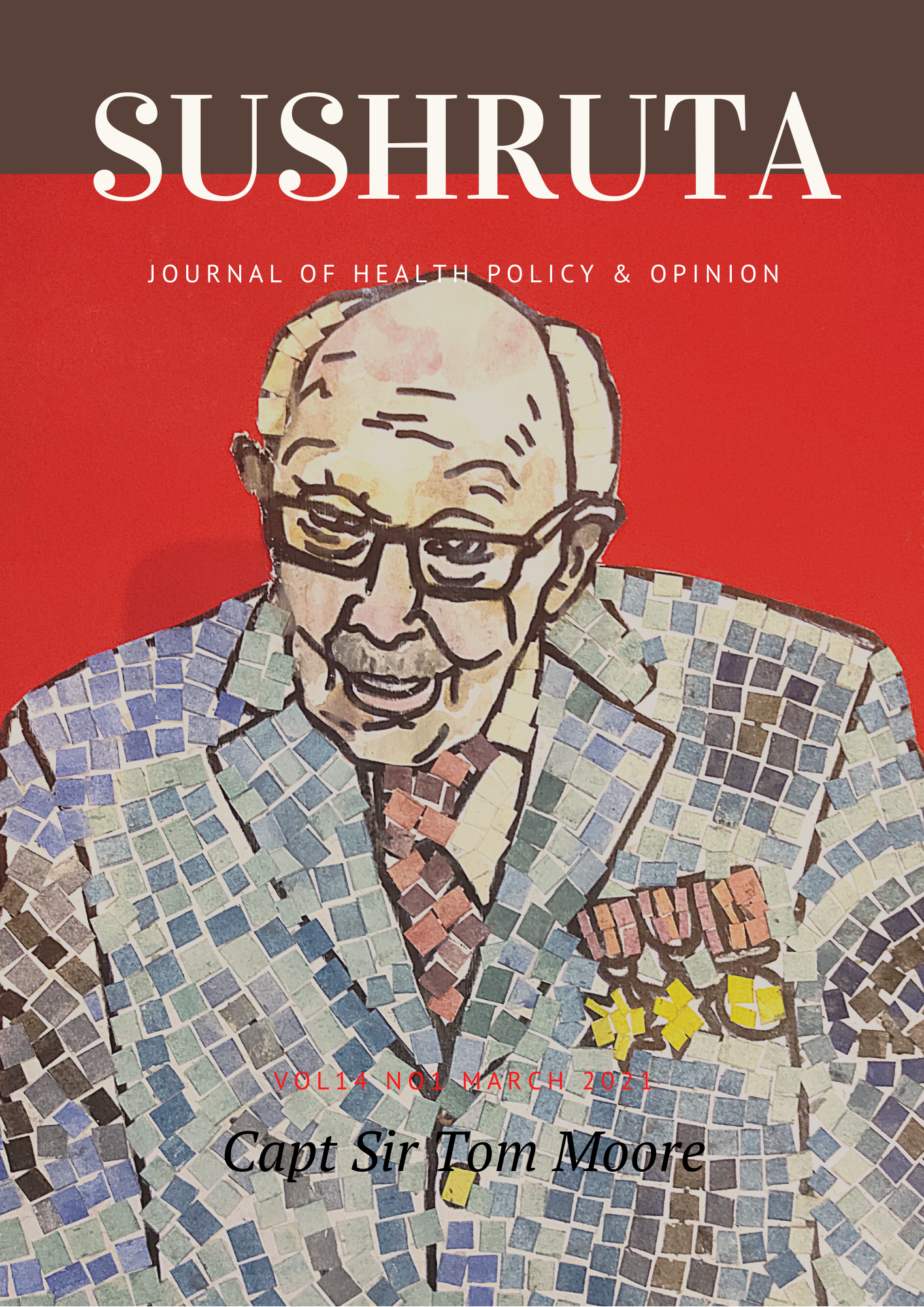 Published 2020-12-26
Keywords
covid-19

,

stranded doctors

,

migrant doctors

,

PLAB examination
How to Cite
Bamrah, J. (2020). Supporting Stranded Migrant Doctors in the UK during Covid-19 Pandemic . Sushruta Journal of Health Policy & Opinion, 14(1), 1–8. https://doi.org/10.38192/14.1.6
Abstract
The British Association of Physicians of Indian Origin (BAPIO) undertook a humanitarian project to come to the aid of several migrant doctors who were in the UK to take the Professional & Linguistic Assessment Board's (PLAB) part 2 clinical examination, and had become stranded due to the lockdown during the first surge of the COVID-19 pandemic. The BAPIO PLAB stranded doctors' project started as a serendipitous exercise in the third week of March 2020 with first a handful of migrant doctors, until it reached a peak of 267 doctors from 19 countries, and involved collaboration with multiple voluntary organisations, stakeholders, regulatory agencies and governments.
There was no denying the complexity and intricacy of the demands on the stranded doctors, but it was even more pleasing to witness how the project team were more than ready to meet the challenges. Under the umbrella of BAPIO, the project team doctors, who previously had barely known each other, took on all the challenges - teaching, pastoral support, career advice, writing curriculum vitae, finding food, accommodation and funds for those in need; organising professional support, links with the General Medical Council, the High Commission of India and the U.K. Home Office. The project was concluded on 19 September, with all the doctors either returning home or making a decision to work in the NHS when conditions allowed them to.
It is not possible to know how many passed their PLAB part 2 exams, but we estimated that over 80% did. The weekly virtual meetings, the camaraderie, the scale of the project, and most importantly bringing it to a closure without any major crisis, was only possible through sheer determination, understanding the needs, professionalism, leadership and excellent communication. The lessons from this project are important to illustrate the role of voluntary organisations (such as BAPIO) and the effectiveness of having established collaborative networks with official bodies and government agencies, for the future benefit migrant professionals.
References
Professional and Linguistics Assessments Board https://www.gmc-uk.org/registration-and-licensing/join-the-register/plab
Medics, Migration and Mental illness. Bamrah JS & Chand K. Sushruta 2020 (Mar) vol 13; issue 1: 19-20 ePub 16 Dec'19 Medics, Migration and Mental illness - MAR 20 (sushruta.net)
NHS Practitioner Health About Practitioner Health
Doctors in Distress Doctors In Distress – A charity dedicated to reducing the growing prevalence of burn-out and suicide amongst doctors in the UK (doctors-in-distress.org.uk)